Having played the heck out of the RE6 demo since last week, I've come away with many impressions -- some good, some not so good. As always, I will let
Keanu Reeves
the .gifs do the talking.
Me
: AW YEAH DEMO LET'S PLAY CHRIS' CAMPAIGN FIRST EVEN THOUGH IDK WTF I'M DOING 8DDD
Game:
CRAP IS GOING DOWN
NOW
GOGOGOGOGOGO
Me
: Wait--
Game:
STUFF IS EXPLODING AND ENEMY FIRE IS IN YO FACE AND WHERE DID PIERS GO AND
COME ON YOU HAVE ORDERS WHAT ARE YOU DOING
THERE IS A BOSS ALREADY HOLY GOD IS THAT EL GIGANTE I DON'T THINK SO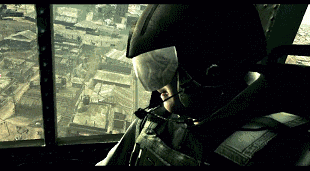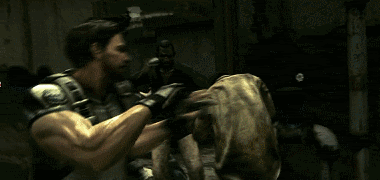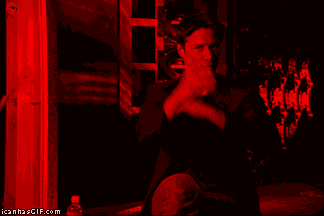 Me
: Uh-- /standing in corner, switching slowly between weapons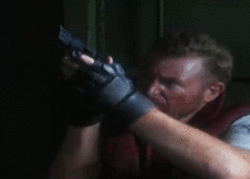 HOW DOES I GUN??? 8|aaaa
Chris
: LET'S GO MEN WE ARE A
TEAM
AND I AM TOTALLY EVERYONE'S BIG BROTHER AND LOOKING OUT FOR YOU ALL OH AND BTW I'VE GOTTEN HOTTER
Me
: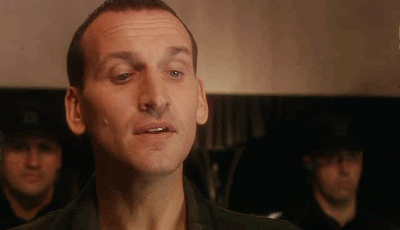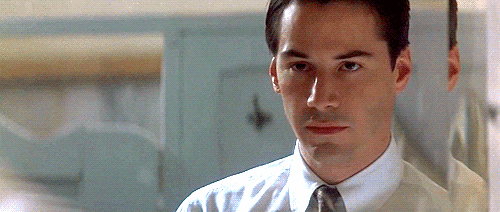 Chris
: /brb PICKING UP A GUY AND
THROWING HIM ACROSS THE ROOM
Me
: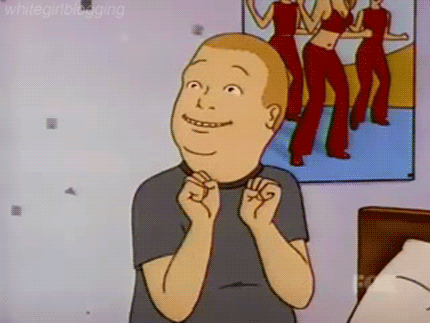 Then, Leon's campaign.
Leon
: I'M GONNA START THIS CAMPAIGN WITH FEELS BECAUSE ME AND THE PRESIDENT WERE TOTAL BROS BUT NOW I'MMA SHOOT HIM IN THE HEAD BAWWW
Me
: ;; LET ME HUG YOU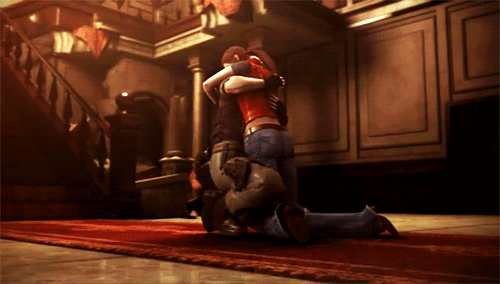 Game
: GUESS WHAT ZOMBIES --
BUT THESE AREN'T YOUR NORMAL ZOMBIES
GOGOGOGO FIND THAT KEYCARD AND WATCH OUT FOR THE ZOMBIE THERE AND THERE AND THERE OH BTW IT'S LIKE LEFT 4 DEAD NOW AND THEY'RE SMART AHHHHHH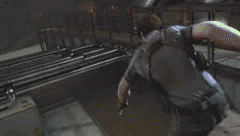 Helena
: QUICK LEON LET'S GET IN THAT CAR TO ESCAPE THE ZOMBIES
Leon
: /GETS IN, REALIZES KEYS ARE GONE
Helena
: WHERE ARE THEY HURRY UP AND LOOK
Leon
: /CHECKS GLOVE COMPARTMENT "Not there..." /LOOKS AROUND... AND THEN, AS ZOMBIES CONTINUE TO POUND ON THE CAR FROM ALL ANGLES, TURNS ON THE WINDSHIELD WIPERS, AND CALMLY OBSERVES, "Well, at least the wipers still work."
Me: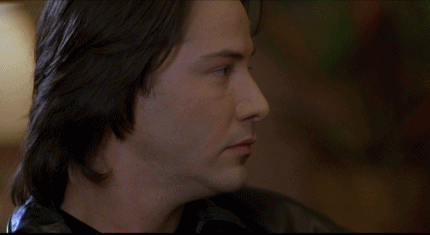 YEAH, NO, I AM DONE.
Just. The windshield wipers
THE WINDSHIELD WIPERS
LEON
YOU ARE ALREADY BEING A DUMB BUTT
AND THIS IS JUST THE DEMO
CLEARLY YOU HAVE NOT GAINED MOAR WITS SINCE RE4
Aaaand that was more or less it. Oh yeah and there was that Jake guy but I THINK THIS ROUND SAFELY GOES TO CHRIS