It's that time again -- REVIEW TIIIIIME. :'D
Only this time, it's a DOUBLE REVIEW because I've fallen behind in everything lately. Obviously,
hyooj spoilers for both!
Resident Evil: Damnation
I enjoyed it. I really did; the graphics looked even better than Degeneration, the story was easier to follow, and it had more likeable characters (I LOVED JD, bawww. Why'd he die? ;;). The lyrical song was awesome, too, and AHHHH THE MUSIC VIDEO FOR RE6 IN THE CREDITS. SO WONDERFULLY DONE <333333
I gotta say, I nearly keyboard-smashed out loud during the scene where Leon and Buddy were surrounded by Tyrants, and Leon realized his gun was empty and took out his knife with this total face of
BRING IT I WILL GO DOWN FIGHTING
lskdjflsldjfs it was just SO SO BEAUTIFUL AND AWESOME. ;A;
And the references -- ALL THE REFERENCES! Dialogue-wise and scene-wise -- and I liked how they brought back the whole "control Plaga" thing.
HOWEVER, I am a huge skeptic these days, and there were several things that really bugged me. First off, Leon: my sisters and I agreed that he was uncharacteristically...
apathetic
during the whole thing, which is totally unlike him. :| He'd crack (bad) jokes at the most inappropriate times, for one -- nothing new, to be honest, except now he did it when he found slaughtered soldiers and abandoned a guy for dead (also rather uncharacteristic); and when he found his "Scarecrow" contact dying, Leon only made a sarcastic remark before moving
to leave him there without bothering to give him any kind of medical attention.
WTFH. He only turned back when the guy tried to talk. :| :| :| And then he just WATCHED when that one soldier was infected with a parasite, even stopping JD when he tried to help -- THEY HAD PLENTY OF TIME TO ACT. WTF.
We thought that maybe his personality just had an overhaul, but the movie occurs before RE6, and
in
RE6, he's the same gung-ho, SAVE ALL THE PEOPLE guy he's always been, helping people out even when the odds are totally against them. :\ So, yeah. Leon's personality bugged me a
lot
in this movie.
Second issue: Ada. I just. AUGH where to start.
For one, she waltzes into the President/wtfever her name was's office and states, "I've been sent here by the BSAA. My name is Ada Wong." Two issues with this: 1) "I've been sent here?" Shouldn't you make it sound more official than that? Such as "I'm a so-and-so in the BSAA," something to make it sound official? And 2) WHY WOULD YOU USE "ADA WONG?" YOU'RE NOT IN THE BSAA. IF THEY DO A BACKGROUND CHECK, YOU WILL IMMEDIATELY BE EXPOSED. You could have at least stolen the identity of someone who's actually IN the Alliance; at least then it'd take longer to realize that you're not that person.
OH BUT WAIT, APPARENTLY IT WASN'T NECESSARY TO TAKE SUCH MEASURES, because the President's people
let Ada into the President's office without doing a background check on her first.
They only bother AFTER she leaves.
Yeah.
That
was smart.
And then there was the fight between Ada and the President woman.
...
/s-sigh
LET ME CLARIFY, it was an excellent fight scene -- the choreography was awesome and fast-paced and yes, very good. I had two problems with it: for one, the circumstances. Two women in business suits and high heels -- one of whom is an
old lady
-- duking it out like ninja.
That was so ridiculous looking.
My sister nailed it when she said that Capcom's "been watching too much Tekken: Blood Vengeance." GOOD GOD, YES -- IT WAS LIKE SOMETHING FROM TEKKEN. I like Tekken, mind, but Tekken =/= RE. Thus, the idea of two women fighting in heels and business suits, one of whom is an old lady, was entirely ridiculous and I couldn't help laughing at it.
My second problem with the scene was Ada herself. That... really wasn't Ada's fighting style. At all. :| Canonly, she's never been super good at hand-to-hand, preferring to rely on underhanded tactics and firearms -- here, she was... surprisingly good. Way above anything she's ever been in canon. To be fair, I figured that okay, she just got better -- she upped the ante on her training.
But then she threw a punch.
Ada Wong. Threw a punch.
...no.
SO YEAH. Mostly the inconsistency in characterizations were what bugged me -- and I was confused about why the Plaga infectees acted more like
zombies
than Ganados or Majini, but Ada did refer to that breed as a "defective product," so maybe it was just a really crappy type of Plaga, idk.
And then there was the fact that I went into it going, "OKAY SO WHAT'S THE PLOT FOR THIS ONE?" only to realize, "Oh, it's about an embittered man who lost his family because of a government cover-up and now he's determined to reveal it by any... means... necessary... including infecting himself with the same weapon the government used... while someone close to him suffers and tries to help..."
IN SHORT, THE SAME IDEA IN DEGENERATION OF A NOT-SO-BAD BAD GUY? Not the EXACT same, but enough that I went "...uh." about halfway through. |D;
OVERALL, though, I enjoyed it; Degeneration remains my favorite of the CGI movies, but I'd watch this one again. It was still a nice teaser for RE6.
AND SPEAKING OF--
RESIDENT EVIL 6
AHHHHH THERE IS SO MUCH IN THIS GAME THAT IT'S HARD TO EVEN BEGIN ANYWHERE SO I WILL HAVE TO BREAK IT DOWN INTO SEVERAL PARTS
CHRIS' CAMPAIGN
First, a bit of humor in how this started off; we decided to do Chris' and Leon's stories first (by way of me and my dad doing one of Chris' together, then my sisters doing one of Leon's, then me and Dad doing one of Chris', etc. etc.) and so I set up the game in split-screen mode and got to the character select screen.
Me: "OKAY -- I wanna be Chris."
Dad: "...But
I
want to be Chris." /whining voice
Me: "BUT. Chris!"
Long story short, seniority won out and I got Piers. STILL, AWESOME GUY, SO I REGRET NOTHING.
But oh my God this whole
freaking
story
I cannot
CHRIS' FIRST CUTSCENE OMG. I was just like. "Chris.
Chris.
What happened? ;_;" Chris Redfield -- CHRIS REDFIELD -- is a violent, angry drunk being rude to women slkdjflskjflds HOW DID THIS HAPPEN OH GOD
ME: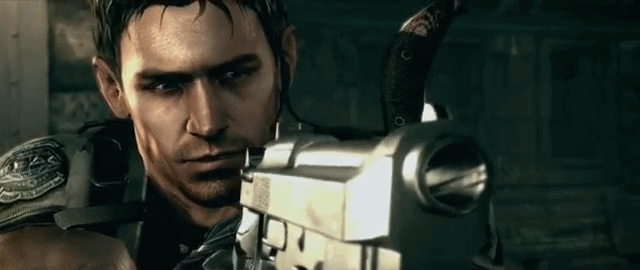 And then there's the flashback of Chris being awesome and wonderful and treating his men like family and AUGH FINN WAS SO ADORABLE AND CUTE and then HERE COMES THE OBVIOUSLY FAKE ADA AND EVERYTHING GOES TO HELL AND ALL THE MEN ARE LOST AND CHRIS GETS POUNDED INTO THE GROUND AND PIERS SAVES HIM AND LKJKLSJKLFJSLKDJFSLDF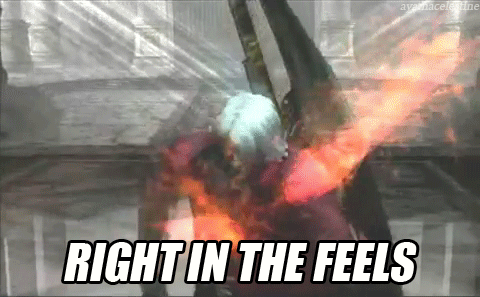 And then my heart breaks more as Chris becomes vengeance obsessed and gets half his NEW team killed over it (still, the snake boss fight was AWESOME) until Leon finally has a Bro Moment with him (and AHHHHHHHHHHHHHHHHHHHHHHH THE FIGHT SCENE BETWEEN THEM
IT WAS SO AMAZING
CHRIS TOTALLY = THE WINNER OKAY EVEN IF THEY DIDN'T FINISH IT)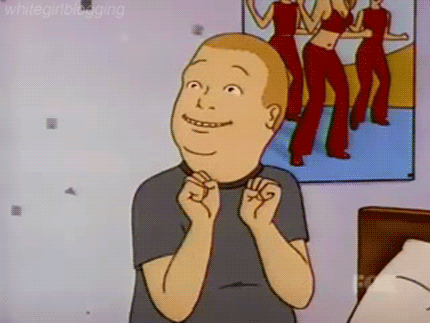 And then the CAR CHASE OMG SO FUN and CHRIS PUNCHED OUT THE WINDSHIELD WITH ONE HAND
AWWWW YEAAAHHHHHHH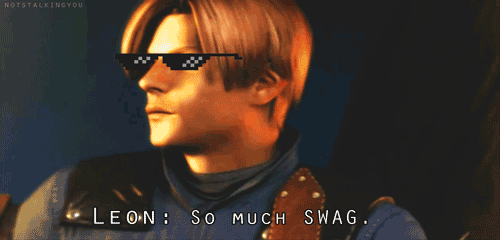 And then all kinds of awesome BUT THEN BUT THEN
CHAPTER 5
when Chris tells Piers that this is his last mission and he'll be handing in his gun and he wants Piers to take his place MY BLOOD RAN COLD
AND RIGHT ON CUE MY DAD GOES, ".......Chris could die."
And oh my GOD every scene after that hinted and hinted that Chris could be killed off and I was panicking and kept trying to rationalize why Chris COULDN'T POSSIBLY DIE and the whole time I was just like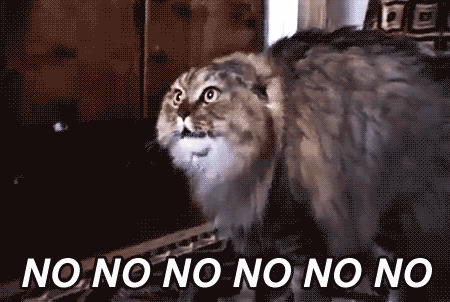 And then and then AND THEN
THIS SCENE
THIS. SCENE.
AHHHHHHHHHHHHHHHHHHHHHHHHH
HOLY GOD ALMIGHTY
I HAD AN EFFING HEART ATTACK WHEN JAKE FIRED
AND MY BLOOD LITERALLY RAN COLD
AND I WAS PANICKING FOR FIVE HORRIBLE, HORRIBLE SECONDS LIKE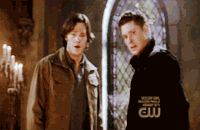 LLSKJDLKJFSJLKDFLSNFS
I SWEAR IF HE HAD DONE IT
IF HE HAD KILLED CHRIS
I WOULD HAVE BEEN LIKE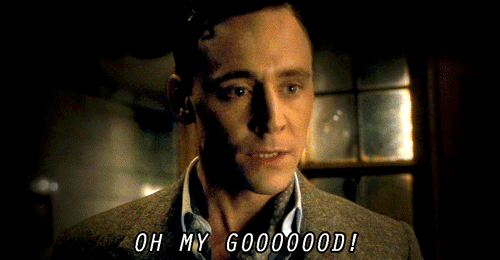 AND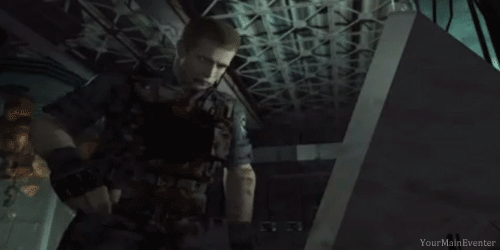 AND HATED JAKE FOREVER AND WISHED HIM THE WORST DEATH POSSIBLE
AND I WOULD HAVE GIVEN UP RE AFTER THIS GAME AND BEEN LIKE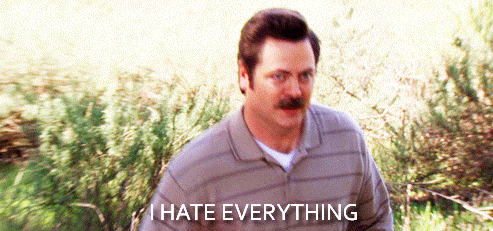 BUT THANK GOD IT DIDN'T HAPPEN
and then holy crap Haos is officially one of the hardest boss fights ever and then
AUGH WHEN PIERS GOT HURT AND LOST HIS ARM
I LITERALLY GASPED AND WAS LIKE "OH GOD NO"
AND THEN
HE INFECTS HIMSELF WITH THE C-VIRUS TO SAVE CHRIS
AND THEN OH
MY
GOD
THIIISSS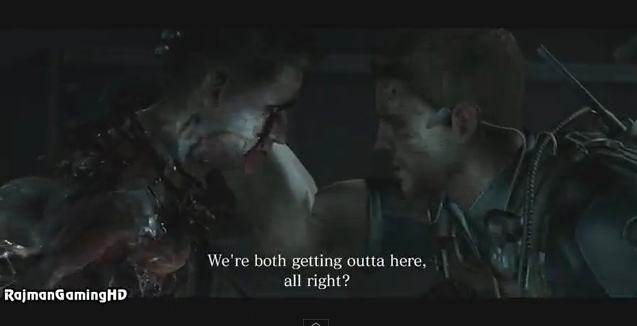 Chris
you are just
so freaking amazing and wonderful and this
killed me so hard
AND THE BOSS BATTLE AS MUTATED!PIERS WAS SO AWESOME YESSSSSSSSSSSSSSS.
BUT THEN PIERS GIVES HIS LIFE TO SAVE CHRIS SKLDJFKLSJDFL;JLKSJDFSD
AND CHRIS IS SCREAMING AT HIM TO COME WITH HIM AND
MY GOD WHAT IS THIS GAME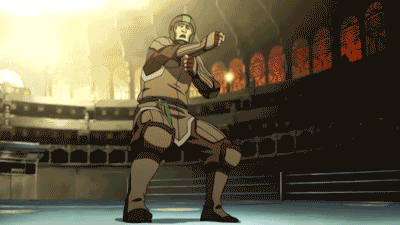 So yeah I was just kind of. Extremely depressed after this campaign auuughhh. ;_; And Chris' post-credits ending, where he takes hope from Piers' sacrifice and chooses to KEEP FIGHTING rather than retiring -- so, so beautiful and well-done and AUGH MY HEART.
LEON'S CAMPAIGN
For all jokes I make about Leon, I really do love the guy, and this game reminded me why. I love love LOVE how sweet he was to Helena (an awesome character, idk why everyone has such their panties in a twist over her), and OMG HE DUAL-WIELDS PISTOLS AW YEAAAAH (and crashes everything he drives BUT IT'S ENDEARING OKAY) and sooooooooob that scene in the semi-final battle where he threw himself over Ada and took all those bone-bullets in the back for her. ;________;
...Of course, this is Video Game Land, so he got up a minute later and was fine BUT STILL. I for one love how he still has feelings for Ada after all this time -- it says a lot about him, even if Ada arguably doesn't deserve him in some aspects.
Going back to Helena, she was awesome. All her sister angst surprisingly never got repetitive, and while she was going after Simmons FOR REVEEEENGE, she was never so immature as to let it cloud her judgment or anything. Also, I will take this opportunity to :P at fandumb, because EVER SINCE HELENA APPEARED IN THE FIRST TRAILER, all the fanbrats whiiiiined about how "omg that whore is going to throw herself at Leon HOW DARE SHE MESS UP MY OTP OF LEON/CLAIRE!!11"
And here we stand now, after the game, in which Helena
never
made a move on Leon (despite that he flirted a bit with her several times) -- not only that, but she actually
encouraged
his feelings for Ada, even going so far as to push him after her. Helena is, in short, a canon Leon/Ada shipper.
And secondly, while I have nothing against the Leon/Claire pairing, I must address all the rabid fanbrats mentioned above: Leon/Claire is not canon. IMO, it's the
least likely
pairing to ever happen in canon, as Claire is pretty much the only woman Leon interacts with
ever
who he doesn't hit on.
Fanbrats, he's Just Not Into Her, so cool your jets and stop hating on every woman who comes within a mile of Leon. They're not "imposing" on anything and you need to grow up.
ANYWAY, yes, Leon was adorbs in this game, and I felt
so bad for him
because he was so dang confused re: Ada and HE AND THE PRES WERE TOTAL BROS and augh when Chris told him that "Ada" had died SOB. And I love love
love
how there was just So Much Trust between Leon and Chris, enough for Leon to trust Chris with going after "Ada" and bringing her in alive despite that Chris had just had a fit with wanting to kill her on the spot.
BROS, MAN. ALL THESE GUYS.
Aaaand what else... Leon's story had SO MANY REFERENCES to past games, I loved it. :'D All the campaigns did, but Leon's especially. <333
JAKE'S CAMPAIGN
This campaign probably wins the medal for most diverse gameplay. The chase sequences, the snow mobile chase, the MOTORCYCLE chase, Jake's hand-to-hand fighting style (which, it took me a while to notice, is all based directly on Wesker's fighting style) -- the part where you break out of the Neo-Umbrella compound was
so awesome
even if it was also highly frustrating. :'D
This story also had its fair share of BAW moments; th-the scene where Sherry tells Jake about her crappy past in the government's custody--
Jake: "Maybe it's
your
blood they should be testing for vaccines."
Sherry: "They already did. More than I could stand."
RESIDENT EVIL YOU ARE SO GOOD WITH SAYING SO MUCH WITH SO LITTLE
I PRAISED RE5 SO MUCH FOR THAT AND NOW RE6 HAS CONTINUED THE WONDERFUL CHAIN
And also that file that talks about how Claire visited Sherry constantly throughout all of that trauma -- CLAIIIIIRE ;3; YOU ARE SO SWEET I DON'T EVEN.
Jake grew on me pretty quickly despite his jerkbag personality at first; I was surprised by how sweet and gentle he was with her, if only because lol what a kid of Wesker's?
Nice?
WHAT IS THIS.
Clearly his mother Did Something Right.
By the end of the story, I was ready to say "Okay, yeah, I guess I can ship it," but then I saw in Jake's file that he's only 20. While Sherry is 27.
:|
:| :| :|
NEVER MIND, CUTE FRIENDSHIP, BUT I'LL LEAVE IT AT THAT KTHX.
Also, it is still hilarious that Jake is voiced by Troy Baker while Sherry is done by the VA who does Estelle from Tales of Vesperia. |D
And heeeeeeeeeeeeeeeeeee, Jake's credits song! I love when RE takes the time to do lyrical songs and
this one is so sweet
, I love it. AND THE FINAL SCENE -- I was going to joke beforehand and say that we should see Jake wearing sunglasses at least once, and then HE ACTUALLY DID AND HE DID *THAT SMIRK* AND OMG HE LOOKED JUST LIKE WESKER. AMAZING. X'DDD Well done, RE6.
ADA'S CAMPAIGN
NGL, Ada was
so cool in this game
. She usually IS cool, but man, she just had so many Crowning Moments of Awesome here and WHAT HOLY CRAP SHE HAS
EMOTION
NOW -- AND REGARDING SOMEONE OTHER THAN LEON?? I like this. I also liked how it gave her a lot more backstory via her history with Simmons (and even gave her actual morals in the process, wow).
Also, to all those fanbrats who snarled at me and called me stupid for thinking that the dress-wearing Ada in the trailers was a fake?
I

TOLD

YOU

SO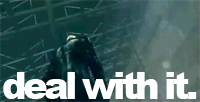 Just saying.
Anyway, yes, awesome campaign -- we see that she STILL has feelings for Leon, surprise surprise, and omg that last cutscene of hers, when she kills the unhatched Chrysalid and destroys the lab --
beautiful
. The music, the scene, her expression, the way she tears each magazine out of her gun as she reloads -- just.
So well done.
And that line -- THAT LINE: "We're beyond sympathy at this point. We're beyond humanity."
Yesssssssssssssssss.
Overall, I thought she was much more... humanized? And more likeable.
And holy God that level against mutated!Carla was
terrifying.
:| :| :|
Also, I have to give endless applause to the way RE6 handled the whole Carla thing; I am SO SO SO glad they didn't pull out the ZOMG-ADA-HAS-A-CLONE-EVEN-THOUGH-WE-
HAVE-NEVER-HAD-CLONES-BEFORE-AND-THIS-
CLONE-MAGICALLY-CAME-OUT-THE-SAME-AGE-
AS-THE-ORIGINAL-ADA (as SOME franchises-that-will-not-be-named love to do B|); the idea that Carla, an existing woman, was actually twisted and forced into being Ada is chillingly disturbing -- the kind of :|-faced psychological horror that the series has largely been lacking since Code: Veronica. VERY VERY WELL DONE, RE6. I APPROVE.
EVERYTHING ELSE
MERCENARIIIIIIIIIIIEEEEEEEEESSSSS
I CAN'T QUIT YOOOOOOOOOUUUUUUUUUUU
Okay seriously, to sum it up, this game is great -- tons of content, tons of unlockables, a ton of replay value, beautiful graphics and music, a moving storyline, and a clear avoidance of common Hollywood cliches. My only real complaint is that WTF IT ONLY COMES WITH 3 MERCS MAPS?? Clearly this is a ruse to get us to buy DLC ones later, but augh, seriously. Three?? THAT'S LESS THAN RE4. B[
That aside, yes -- beautiful game, I don't know why so many people are hating it; actually, no, I do. It's because all these official reviewers are still throwing a tantrum over the fact that the series has evolved beyond the old school awkward-angles-and-limited-gameplay-and-
tank-control system. I LIKE that old school system, mind, but no matter how much you whine and complain, Capcom has openly stated that those days are over. Stop reviewing the new games as sequels to the older ones and consider them as
independent games
like you
should be doing.
Also, yes, the gameplay system is different, but it's well-designed, IMO, and necessary considering how fast-paced parts of the game are. Plus it's, y'know, fun. So chill out, guys. Chill.
/mini rant
Anyway, yes, awesome game -- none of the characters overshadowed another and they were all awesome and wonderful just like RE characters tend to be and ngl I felt like
the whole time through because SO MANY MANLY MEN OF AWESOME.
And while I loved every bit of the game, the best part was easily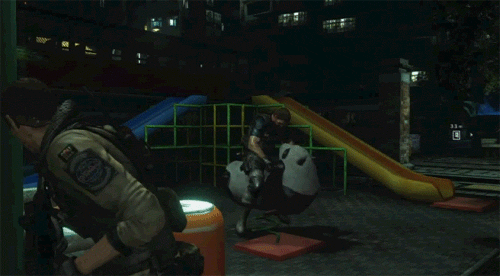 Props, Resident Evil. So many props to you. ♥